Held in various locations around the world, the European Figure Skating Championships are held every year. Organized and sanctioned by the International Skating Union (ISU) it's a competition in which figure skaters compete for the prestigious title of European champion. There are actually four competitions held annually that are designated "ISU Championships" but this one is the oldest. Other ISU sanctioned competitions include Four Continents, World and World Junior Championships. This competition is usually held at the beginning of the year and there are four disciplines to compete in. The medals are awarded in the categories of men's singles, ladies' singles, pairs and ice dancing.
The History of the European Figure Skating Championships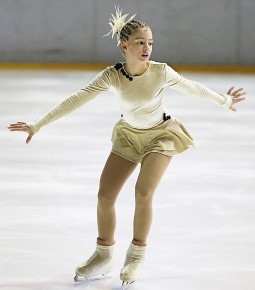 The forerunner to this event was first held in Hamburg in 1891, but the only discipline was the men's singles. Ladies didn't get to participate until 1930, when the ladies' singles and pair skating European championships were held in Vienna. The ice dancing discipline wasn't added until 1954, when the championship was held in Bolzano.
The first European Championships in figure skating were organised when the Austrian and German skating associations joined together to become one club. Speed skating was also included in the competition. The event was held in Hamburg in 1891. Long before the International Skating Union was formed.
Up until 1948 it has been possible for any ISU member to take part in the competition. But in 1948 it was decided to restrict entrants to those skaters representing European countries.
Qualifying depends on European membership of the ISU
In order to qualify for the European Championships, a skater has to belong to a European member nation of the ISU. Only one entry per country is allowed in each discipline by default. Further entry's can be earned by way of a points system, and up to three entries are allowed in a single discipline. The points are earned for a country's second and third entry via skater placement. Countries have to keep earning points for any additional entries because they are not carried over from year to year. It's the sum of the placements of a country's skaters that equal the points. If there is only one skater/team for a country they must be placed in the top ten in order to gain a second entry and in the top two to earn three entries to the following year's championships. If there are two skaters/teams for a country, the combined points must be 13 or less in order to get 3 entries, and 28 or less to keep two entries. If the required points are not achieved then only one entry will be possible in the following year. There is an exception to this qualifying rule. If a skater has to withdraw in the middle of the competition due to problems with the equipment or a medical emergency.
Each ISU member country has their own governing body that decides on the criteria for selection and they differ from country to country. Some take the results of national championships and others use international results, technical requirements and other such criteria.
The ISU imposed minimum technical score requirements in 2011 along with age limits. Competitors have to be a minimum of 15 years of age, before July 1 st of the previous year.
Live coverage of the championships can be watched across Europe on Eurosport. France, Italy and Poland also have their own TV stations that have acquired the rights to broadcast the event live. Lovers of the sport in Japan and the United States are also lucky enough to be able to watch the competition. International casino and gambling brands also took note of the rising interest in the event and couple of them sponsored it. For the next event there is interest from the latest betting apps in the UK to become main sponsors of the competition, but talks are being held right now.
---
European Figure Skating Championships Preview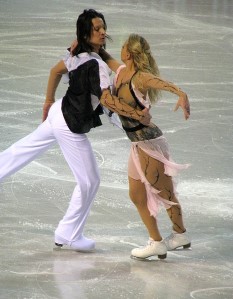 The 2017 European Figure Skating Championship will be held in the Czech Republic. From 25 th until 29 th January in the Ostrava Arena some of the world's top figure skaters will be coming together and competing for various crowns. This is the first time such a prestigious event has been held outside the capital of the Czech Republic and participants and spectators are all looking forward to the competition. There are going to be 1,000 participants comprising athletes from 41 European federations, 170 coaches, team members and ISU officials, media representatives and around 100 volunteers. More than 800 hours of television broadcasting with worldwide coverage means that those who can't make it personally, don't have to miss out on the excitement and anticipation. The men's program is the one that earns the most interest, so let's look at what might happen in January 2017.
Top 5 Predictions for the mens event
Javier Fernandez ESP – Javier is a firm favourite and if he wins it will be his fifth consecutive title. And he'll be the first for such an achievement in the history of the competition, since Ondrez Nepela in the 70s. To be a winner he will, however, have to skate a clean short program. Which could be a tall order. With a win under his belt it will also set him up well for defending his world title in March.
Mikhail Kolyada RUS – This new Russian champion only entered the competition in 2016, but managed to get a fifth placement. For 2017, he's a firm favourite medal winner and we're hoping he will live up to the hype that's been created. He's most definitely got the style and solid skating skill to give Javier a run for his money. Read more…
---
The World's Top Five Most Famous Figure Skaters
Figure skating is a sport that takes place on ice and involves individuals, pairs or groups performing. In 1908, it was the first winter sport to be included in the Olympics. There are four Olympic disciplines, men's singles, ladies' singles, pair skating and ice dancing. Synchronised skating and four skating are the non-Olympic disciplines. Generally, skaters will be required to perform two programs, long and short. These programs can include spins, jumps, moves in the field, throw jumps, lifts, death spirals and a number of other elements.
Figure skaters are able to compete at various levels, beginners right up to Olympic level at local, regional, national and international competitions. Judging and competitions are regulated by the International Skating Union. As well as being a sport, figure skating has also transferred well to the show business world. Ice shows, for example, are popular with figure skaters both during and after competitive careers.
People have been ice skating for centuries, but figure skating in its current form originates from the middle of the 19 th century. Over the years there have been a number of famous figure skaters that have caught the attention of a much wider audience. And it's these that we're going to share with you today.
Jayne Torvill and Christopher Dean

Jayne Torvill and Christopher Dean are British ice dancers that reached their peak at the Sarajevo 1984 Winter Olympics. They won gold and became the highest scoring figure skaters of all time. Skating to Maurice Ravel's Bolero, their performance was watched by a UK audience of more than 24 million. Twelve perfect 6.0s and six 5.9s, including artistic impression scores of 6.0 from each one of the judges. Ask anyone, even those who aren't avid figure skating fans, and this may well be a couple that gets the most mentions. Following the 1984 World Championships, the pair turned professional and continued to wow audiences until they retired from competitive skating in 1998. Read more…