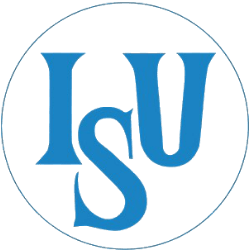 The ISU (International Skating Union) is an international governing body that is involved with competitive ice skating disciplines. For example, figure skating, speed skating, short track speed skating and synchronised skating. It was founded in 1892, in the Netherlands and is one of the oldest international sport federations.
There are a total of six annual Championships organised by the International Skating Union and ISU member countries use their own discretion to decide which skaters, pairs or teams are sent to take part. There are no limitations as to how many competitions a skater is able to compete in. But not one has so far competed in either the men's singles, ladies' singles, pair skating or ice dancing competitions in one season. There have, however, been a number that have competed in all four categories over the duration of their career.
The Six Competitions That Are Organised by the ISU
The Championship organised by the ISU for men's singles, ladies' singles, pairs skating and ice dancing are as follows:
World Figure Skating Championships
This annual figure skating competition is usually held in March and considered to be the most prestigious of the ISU Championships. Winning a world title is considered to be the highest accolade a figure skater can win. Second only, possibly, to an Olympic title. The very first championship was held in St Petersburg in 1896 and only had four competitors. Right up until 1902 it was presumed to be an all-male competition. However, there were no gender specific rules. Competitors have to be selected by a member nations federation with pairs and partnerships being forced to choose one country if they are of different nationalities. Member nations have their own selection criteria. But there are ISU age and TES requirements.
World Junior Figure Skating Championships
To take part in this annual competition, skaters currently have to be at least 13 years of age, but not yet 19 before 1 st July of the previous year. There is an exception for men competing in pair skating and ice dancing. The maximum age is 21. This competition is considered to be the most prestigious international competition for juniors and the medal categories are men's singles, ladies' singles, pair skating and ice dancing. The first World Junior Championships were held in Megeve, France in 1976. The first championships were held in the spring but 1981 saw the timing changed to November or December. It was changed again in 2000 and was once again held in the spring. Competitors have to belong to an ISU member nation, each of which is permitted one entry per discipline by default. Further entrants, up to two more, are permitted by earning points through skater placement. A country's nations governing body determines which skaters will be allowed to attend.
European Figure Skating Championships
This is the oldest of the four annual skating competitions designated "ISU Championships". It includes the disciplines of men's singles, ladies' singles, pair skating and ice dancing. The competition is usually held in January. To take part in the competition, skaters have to belong to a European ISU member state. One entry is allowed per country by default. With two more entry's being earned by points through skater placement. Each member nation's governing body decides on the criteria for its own competitors.
Four Continents Figure Skating Championships
This is the newest ISU Championship and was established in 1999 as a competition for non-European countries. The continents in the competitions title are Africa, the Americas, Asia and Oceania. The disciplines in the competition are men's singles, ladies' singles, pair skating and ice dancing. To date, the competition has been dominated by entrants from Canada, China, Japan and the United States. Non-European member nations are permitted to enter three skaters or teams in each discipline. A country's national governing bodies selects entrants according to their own criteria.
Championships for synchronized skating are held separately and are as follows:
World Synchronised Skating Championships
This competition has only been held since 2000 and is an annual event that's organised by the ISU. Some of the most elite senior level synchronised skating teams from around the world compete for this special crown. The top positions have tended to be dominated by Sweden and Finland. With Canadian and American teams getting a look in more recently. It may be a sport that's dominated by a handful of countries but more recently it has become more competitive.
World Junior Synchronised Skating Championships
First held in 2013, this competition was originally planned to be a biennial competition. Sanctioned by the ISU, it is now an annual event. In 2018, the event is due to take place in Zagreb, Croatia. And the 2019 Championships will be held in Neuchatel, Switzerland. Team Muskateers from Finland are regular medal winners. As are Team Fintastic, one of the most successful junior teams in the world.