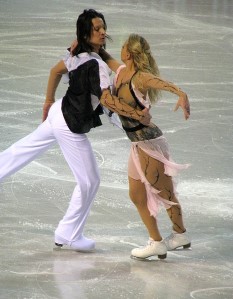 The 2017 European Figure Skating Championship will be held in the Czech Republic. From 25 th until 29 th January in the Ostrava Arena some of the world's top figure skaters will be coming together and competing for various crowns. This is the first time such a prestigious event has been held outside the capital of the Czech Republic and participants and spectators are all looking forward to the competition. There are going to be 1,000 participants comprising athletes from 41 European federations, 170 coaches, team members and ISU officials, media representatives and around 100 volunteers. More than 800 hours of television broadcasting with worldwide coverage means that those who can't make it personally, don't have to miss out on the excitement and anticipation. The men's program is the one that earns the most interest, so let's look at what might happen in January 2017.
Top 5 Predictions for the mens event
Javier Fernandez ESP – Javier is a firm favourite and if he wins it will be his fifth consecutive title. And he'll be the first for such an achievement in the history of the competition, since Ondrez Nepela in the 70s. To be a winner he will, however, have to skate a clean short program. Which could be a tall order. With a win under his belt it will also set him up well for defending his world title in March.
Mikhail Kolyada RUS – This new Russian champion only entered the competition in 2016, but managed to get a fifth placement. For 2017, he's a firm favourite medal winner and we're hoping he will live up to the hype that's been created. He's most definitely got the style and solid skating skill to give Javier a run for his money.
Daniel Samohin ISR – Daniel and his team-mate Alexei will be battling for the one and only Israeli spot in the World Championship, so this competition is a very important one for them both. Daniel pulled out a win at the recent Israeli Championships but Alexei has proved to be the more consistent skater.
Alexei Bychenko ISR – This veteran of the Israeli team is also the defending silver medallist and has proved to be very consistent. This has helped him to achieve the best every Grand Prix results but he will need to keep it up if he wants to maintain his position.
Michal Brezina CZE – Michal is a bit of a wildcard, but he has had great success in the Europeans so far. In 2013 he won a bronze. However, his results over the last few seasons have been somewhat disappointing. There has been a change of coach and a new training environment which so far seems to be paying off well.
Spectators also look forward to the pairs in the European Figure Skating Championships and 2017 is going to be no different. Olympic silver medallists, Ksenia Stolbova and Fedor Klimov lead the field. With World bronze medallists Aliona Savchenko and Bruno Massot coming in a close second.
Europeans pairs preview 2017 – Top 5 contenders
Both of the favourites for 2017 have so far been dealing with various injuries, which means the eventual podium winners could be a bit of a surprise. Let's take a look at some of the contenders.
Evgenia Tarasova and Vladimir Morozov RUS – the short program for Evgenia and Vladimir has been the highlight but to keep their place at the Europeans they'll need to pull all the stops out an more. In the free skating program, inconsistency has been an issue that will need to be over come. Hopefully, they have a game plan and will be able to focus on achieving their goal.
Ksenia Stolbova and Fedor Klimov RUS – this Russian pair were out of the competition in the fall, but were nevertheless, able to win their 3 rd Russian title. Even with watered down elements in their free skate. Hopefully, they will be back on form and their jumps will be back to normal. Making it an achievable goal to keep in line with other top pairs in the competition.
Aliona Savchenko and Bruno Massot GER – this German couple have been pushing themselves most recently with some impressive throw triple axels and throw quad salchow. However, there is always an element of risk with such difficult moves. For example, Aliona recently injured her ankle during the Trophee de France. It may be a decision for them to water down some of the elements for this competition.
Vanessa James and Morgan Cipres FRA – poised for a breakthrough, this competition may be just the right platform. This couple have been growing as a pair and their results are improving. In the Trophee de France a superb free skate brought them some personal best scores.
Natalia Zabiiako and Alexander Enbert RUS – for this Russian bronze medallists this will be their first Europeans. They have both enjoyed success with other partners but it seems like they have now found the perfect partner in each other.